Join our team.
A proud tradition of water engineering.
We understand the importance of local knowledge and enjoy working together with local partners for the planning, preparation and execution of each project.
As fresh water demand and local knowledge are widespread, we are always interested to get in touch with partners or individuals who understand this specific niche market and are able to play an essential role in the realization of projects.
We strive to use state-of-the art proven technology and are interested in new developments within our scope of activities.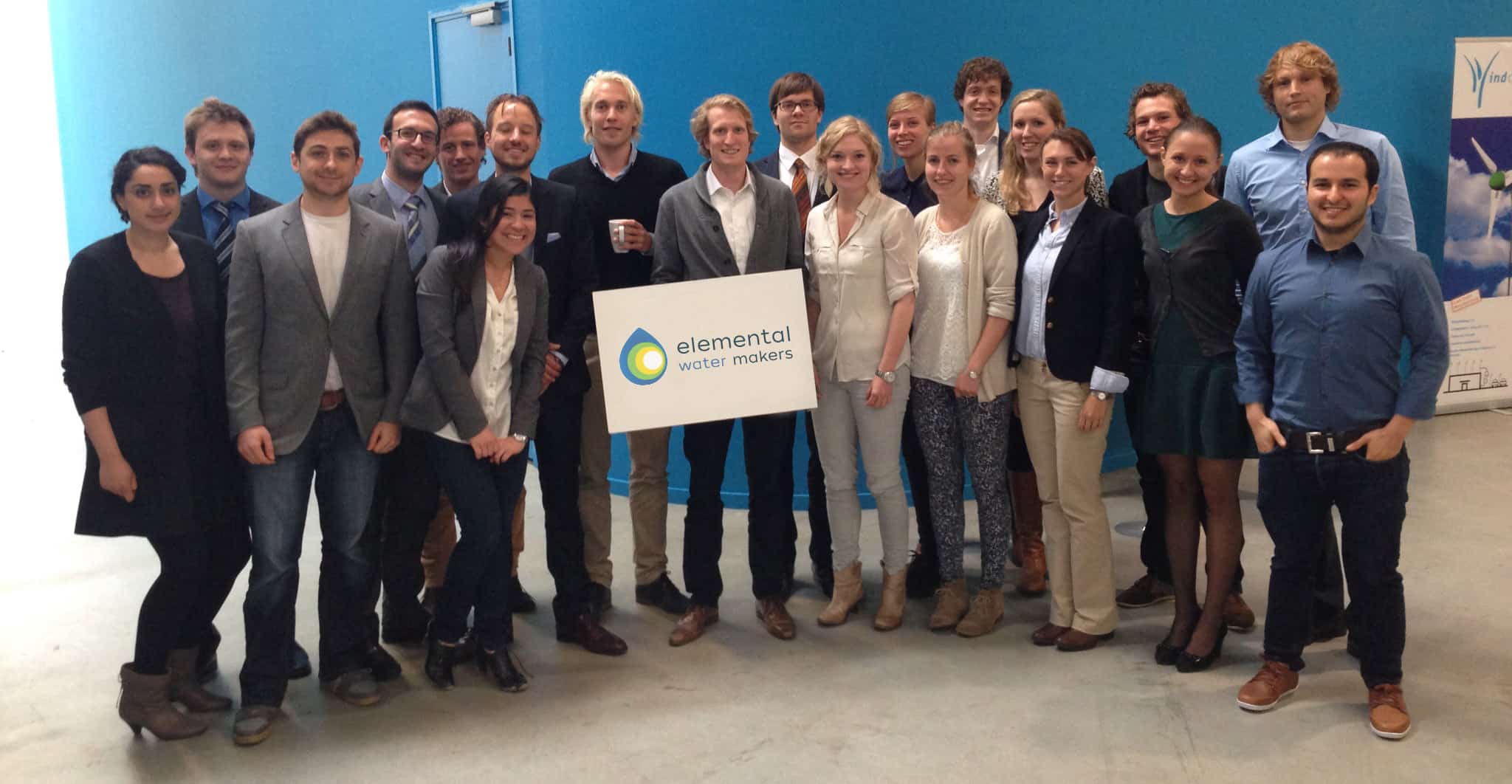 As we realize our people are at the core of our success, we are eager to hear from ambitious individuals who share our values and would like to become part of our journey to solve fresh water scarcity using only the sea, sun, earth and wind.
Open vacancies at Elemental Water Makers
Business Development Manager.
Location: Delft, The Netherlands
What do you do?
As Business Development Manager you will provide capabilities for business development and sales. You will develop and execute business models and profit models, and execute sales. One of your main tasks is expanding and maintaining the global distribution channels. This will involve frequent sales trips and conferences overseas.
Who are we looking for?
You have a Master's degree and around five years experience in business development, preferably with complex and long sales cycles. Furthermore, you have the ability to turn ideas into actions. You have a good understanding of customer needs, value propositions and the financial aspects of a business case. You have a desire to understand / or good understanding of what EWM does as a business, especially the technical aspects. You have or are able to quickly develop knowledge of what our customers want and how they want it. You're passionate about global possibilities, changing the world and improving our surroundings – the built environment. You have an understanding of differences on islands. You must be fluent in spoken and written English and at least one other foreign language (French, Spanish or Portuguese) and be able to communicate on different levels and with different audiences. Energy, cultural and organisational sensitivity is essential.
What do we offer?
Professional and motivated employees are the cornerstone of our organisation. They are essential in helping us achieve our strategic goals. EWM provides employees with great working conditions, and a vibrant environment full of challenges and responsibilities.
Dutch expertise. Global impact.