Municipalities or utility companies are responsible for the water supply. With growing populations and increasing droughts, the water supply has become a challenging task. Efficient desalination technology lowers operational expenses and opens the door to decrease the region's water tariffs. Decentralized water supply avoids transportation losses, illegal tapping and using water trucks.
It's possible to realize sustainability and water goals through desalination by renewable energy. Become resilient. Get access to a reliable water supply from unlimited resources.

Save up to 70%
on water expenses

Stress-free operation &
remote monitoring

Sustainable using
unlimited resources

A reliable & independent water supply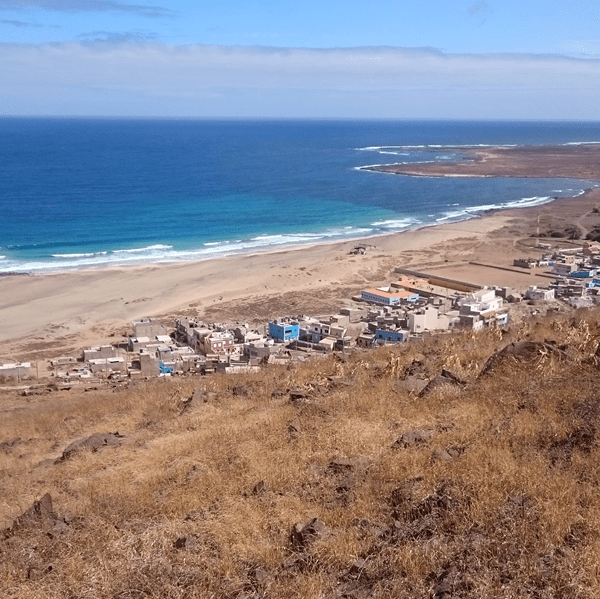 Utility case: Cape Verde.
Municipality using solar desalination.
Cape Verde faces water scarcity because of limited natural water resources available. Desalination technology accounts for over 90% of the fresh water supply. Because desalination is very energy intensive, water is not affordable. Water tariffs are even a higher burden in remote villages, where water has to be trucked to. EWM is working in Salamansa, Sao Vicente to show that reliable water can be produced at low costs in these villages, without requiring any investment. Using Award-winning proprietary desalination technology to turn seawater into high-quality fresh water, using only the abundant sunshine.

Together

Turn-key

Water as a service
How we work for water utilities
.
Complete turn-key installation or working together with your preferred civil works partners, architects, developers, suppliers and contractors. As a global yet flexible organisation, we meander our ways to find the optimum form of collaboration and financing. A Water Purchase Agreement to get water as a service belongs to the possibilities.
Works everywhere: 
Plug & play unit.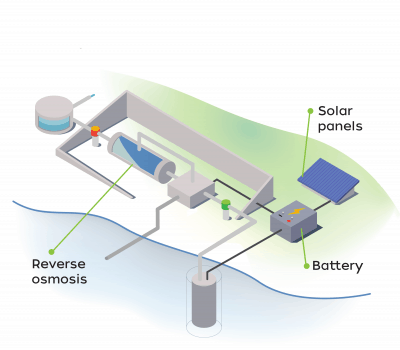 • Solar energy reverse osmosis
• Minimized battery storage
• Rapidly deployed
• Grid-tied version possible
• Water production during the day
• Containerized, Plug & play available
Elevation available: 
Let gravity do the work.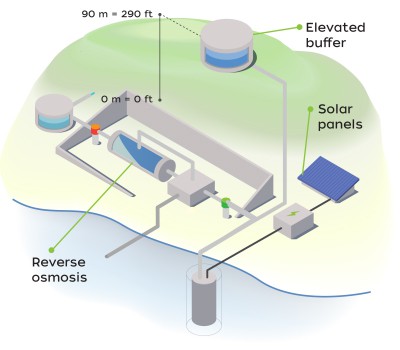 • Solar energy reverse osmosis
• Uses gravity-assisted storage
• Lowest operational expenses
• Makes use of natural elevation
• 24/7 water production
• Reduced brine salinity
Energy source available: 
Efficient water maker.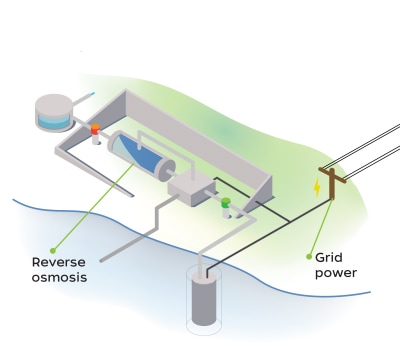 • Efficient reverse osmosis
• Uses your energy supply
• Generator or (mini) grid
• 3x more efficient desalination
• 24/7 water production
• Compact or containerized
Harvest natural resources.
Realize sustainability & water goals.