Clean water for communities
.
Today, 1 in 9 people lack access to safe water. Water scarcity and poor water quality negatively impact food security, livelihood choices and educational opportunities for families across the world. Drought afflicts some of the world's least developed countries, worsening hunger and malnutrition. Women are disproportionately affected, often being responsible for collecting water. It's also a matter of health; every 90 seconds a child dies from a water-related disease.
What if we can improve health and enable empowerment and education? It's time to break the cycle for communities by enabling access to affordable and safe water.

Save up to 70%
on water expenses

Stress-free operation &
remote monitoring

Sustainable using
unlimited resources

A reliable & independent water supply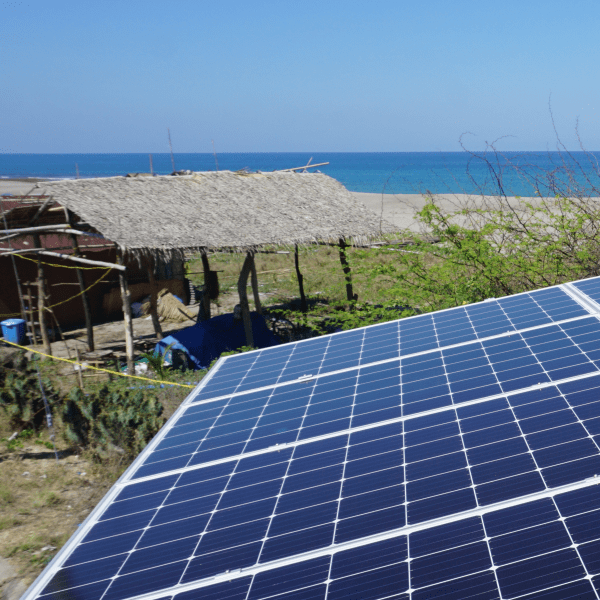 Community case: Philippines.
Water kiosk using plug & play solution.
''There are four major issues in the provision of potable water in Southeast Asia: water cost, quality, access and environmental impact. Working with EWM technology, we are able to invest locally into decentralized water production solutions that overcome each of these challenges. Starting in the Philippines, regions where we operate can now enjoy affordable high-quality water that has been produced using a sustainable method, in line with our vision.''

Together

Turn-key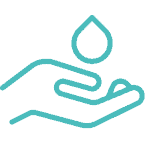 Foundation
How we work for communities
.
Complete turn-key installation or working together with NGO's or your preferred civil works partners and suppliers. As a global yet flexible organisation, we meander our ways to find the optimum form of collaboration and financing. We also work together with the Elemental Water Foundation to help the people who need it most get access to safe and affordable water.
Works everywhere: 
Plug & play unit.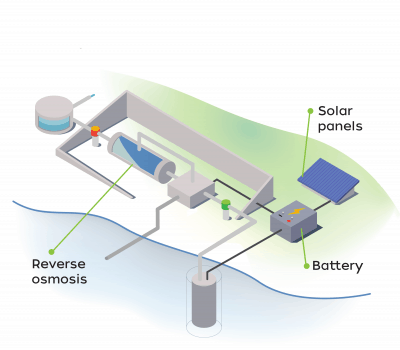 • Solar energy reverse osmosis
• Minimized battery storage
• Rapidly deployed
• Grid-tied version possible
• Water production during the day
• Containerized, Plug & play available
Elevation available: 
Let gravity do the work.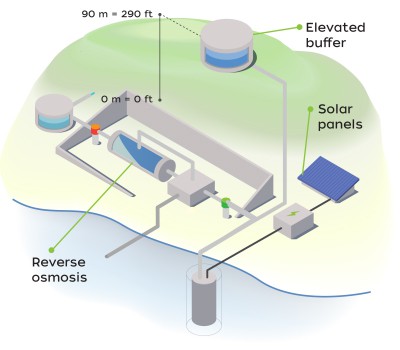 • Solar energy reverse osmosis
• Uses gravity-assisted storage
• Lowest operational expenses
• Makes use of natural elevation
• 24/7 water production
• Reduced brine salinity
Energy source available: 
Efficient water maker.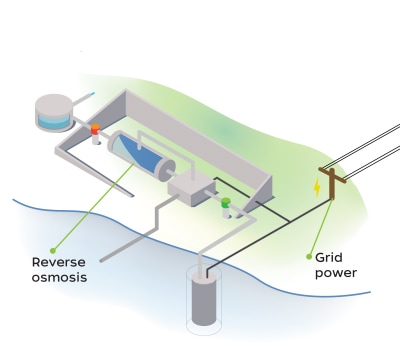 • Efficient reverse osmosis
• Uses your energy supply
• Generator or (mini) grid
• 3x more efficient vs. trad. RO
• 24/7 water production
• Compact or containerized
Financial case: plug & play.
A community with access to safe and affordable water.
The problem
The community relies on water that is trucked in on a daily basis. The results is a questionable quality upon delivery and a high water tariff of 6 $/m³. Lacking an alternative, the people are forced to spend a majority of their limited income on water, without the assurance of good quality and sufficient availability.
The solution
This changes completely when a decentralized solution of Elemental Water Makers is put in place. It's a battery based desalination unit which can be operated to produce 5 m³/d fully solar energy driven off- grid. There is also the option to produce 11 m³/day in hybrid mode making use of grid or generator power during the night. The solution allows the people to enjoy savings on the water expenses of 75% and total savings of over 300.000 $. The solution's payback is 2.5 years.
The benefits
The community now has high-quality potable water on-site, without the dependency of water trucking and associated carbon emissions, saving 10 ton CO2 per year. The solution leads to empowerment, jobs and possibilities for education.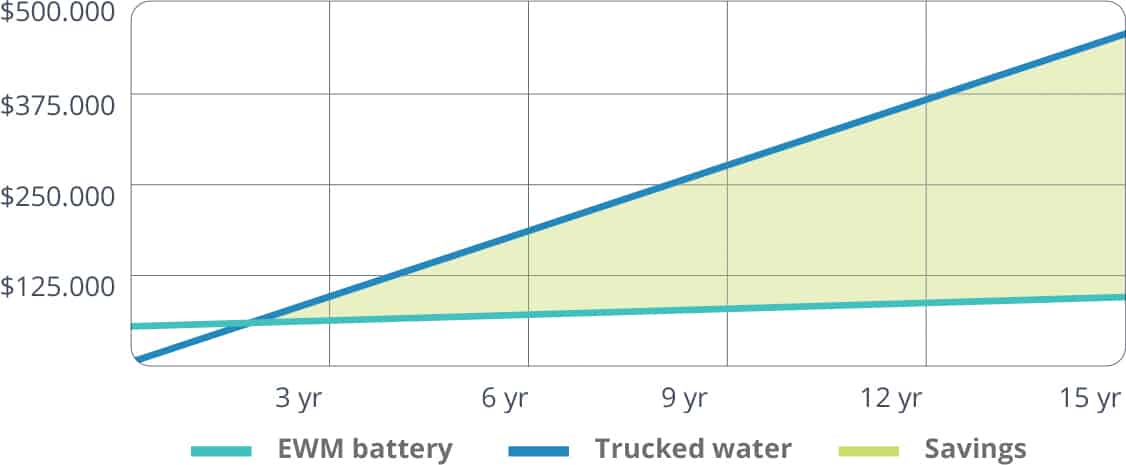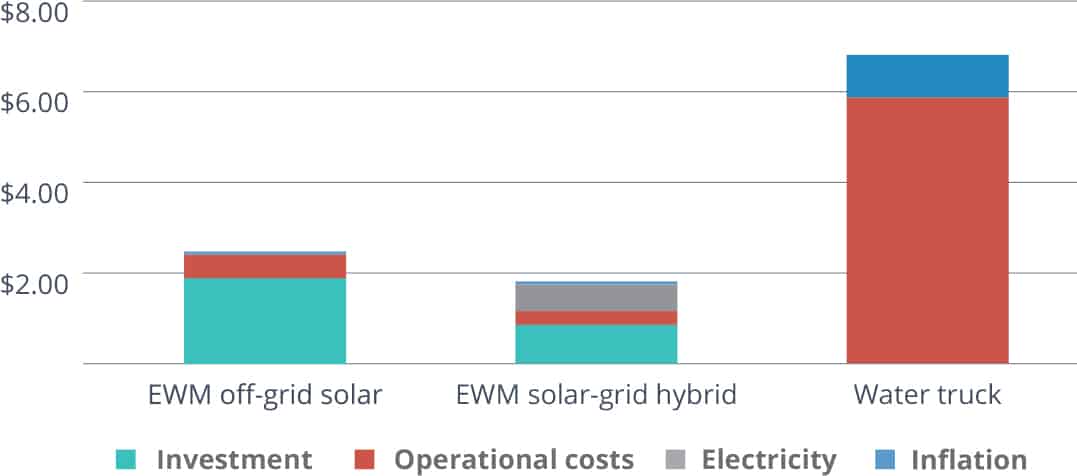 Over $300.000 in total savings.
Safe drinking water.
Helping communities advance.