Solar desalination.
Clean water from abundant resources.
Already 4 billion people face water scarcity today. The key to moving from scarcity to abundance lies in the sea. Desalination uses a great deal of fossil energy and is a nightmare to maintain. Not anymore: 
We provide efficient and easy reverse osmosis technology.
Powered by the sun, wind, waves or your energy.
So you can get reliable access to clean water that's affordable.
A self-sufficient future by solar desalination has arrived.
Reverse osmosis
:

easy & efficient

.
Desalination solutions that work everywhere
.
Works everywhere:
Plug & play unit.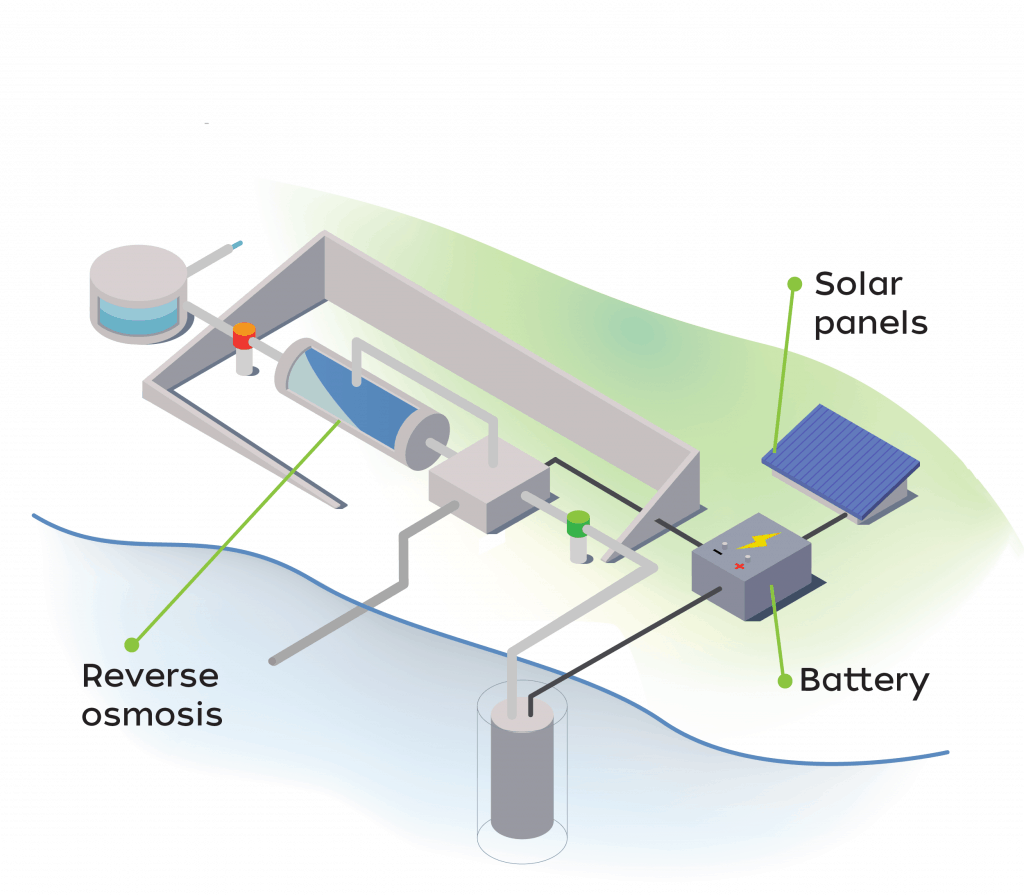 • Solar energy Reverse Osmosis
• Minimized battery storage
• Rapidly deployed
• Grid-tied version possible
• Water production during the day
• Containerized, Plug & play available
Elevation available: 
Let gravity do the work.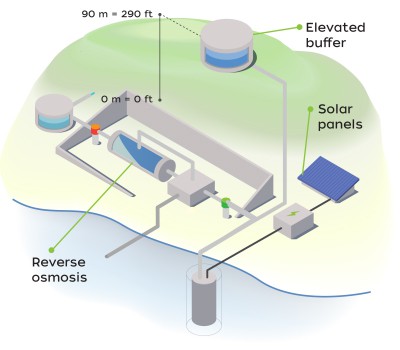 • Solar energy Reverse Osmosis
• Uses gravity-assisted storage
• Lowest operational expenses
• Makes use of natural elevation
• 24/7 water production
• Reduced brine impact
Energy source available: 
Efficient water maker.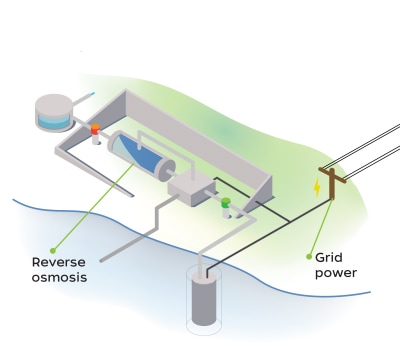 • Efficient Reverse Osmosis
• Uses your energy supply
• Generator or (mini) grid
• 3x more efficient vs. trad. RO
• 24/7 water production
• Compact or containerized