Secure your water supply
.
Water is part of everything we do. It's used to grow food, manufacture products and generate energy. Changing weather patterns put pressure on the availability and price of fresh water.
A reliable access to high-quality water is crucial to ensure production. Benefit from our tailored approach to find your desired water quality and realize operational savings.

Save up to 70%
on water expenses

Stress-free operation &
remote monitoring

Sustainable using
unlimited resources

A reliable & independent water supply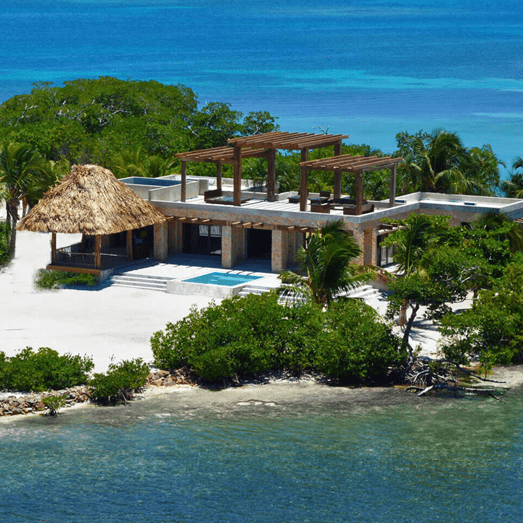 Industry case: Belize.
Private island using desalination.
''The original water supply plans weren't sufficient for this private island hideaway. The Gladden Island team received a high-level, cost-effective desalination system, delivered on time with top-notch customer support throughout the process.''

Together

Turn-key

Water as a service
How we work for industries
.
Complete turn-key installation or working together with your preferred civil works partners, architects, developers, suppliers and contractors. As a global yet flexible organisation, we meander our ways to find the optimum form of collaboration and financing. A Water Purchase Agreement to get water as a service belongs to the possibilities.
Elevation available?
Let gravity do the work.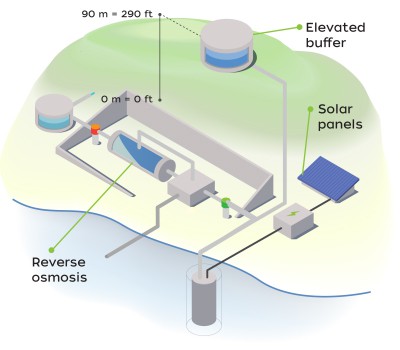 • Uses gravity assisted storage
• Solar energy Reverse Osmosis
• Lowest water expenses
• Makes use of natural elevation
• 24/7 water production
• Reduced brine salinity
No elevation?
Battery-powered solution.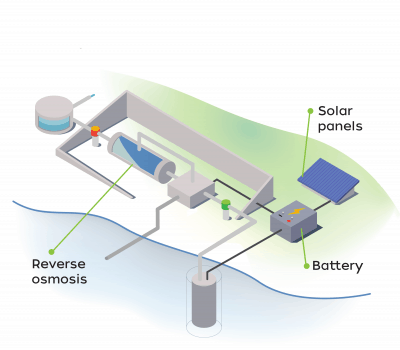 • Uses battery storage
• Solar energy Reverse Osmosis
• No need for elevation
• Grid-tied version possible
• Water production during the day
• Containerized, plug and play
Energy source available?
Efficient water maker.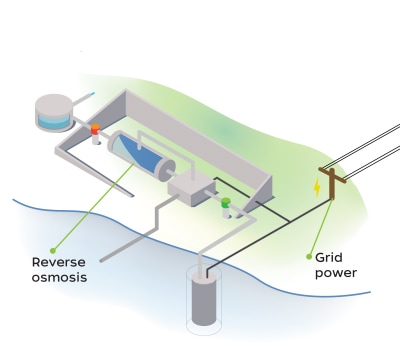 • Uses your energy supply
• Electric Reverse Osmosis
• 3x more efficient vs ref. RO
• Generator or (mini) grid
• 24/7 water production
• Compact or containerized
Reliable savings.
Save up to 75% on water expenses.