Open vacancies at Elemental Water Makers
Business Developer.
Location: Delft/The Hague, The Netherlands.
Water scarcity is increasing, the need for sustainable, independent yet affordable and easy-to-use desalination solutions is growing. With our proven technology and international track record, it's time to scale our business and make more impact. Will you join us to solve fresh water scarcity, using only the sea, sun, earth & wind?
What do you do?
Generate access to sustainable water.
As Business Developer, your main area of focus will be to generate new leads and follow-up with existing leads with the aim of generating more sales. Your role involves scheduling appointments and preparing and delivering proposals to the clients (e-mails, phone-calls, meetings), having researched their business and requirements. You will work on sales follow-up activities, assisted by a CRM. You will closely work together with the managing director to determine the best strategy and should feel comfortable pitching and presenting for various audiences and at conferences. You will find yourself in a key position for the growth of the company. One of your main tasks is expanding and maintaining global sales channels. Your position will involve sales trips and conferences overseas.
Who are we looking for? 
An experienced & committed hero.
Our ideal new team-member has:
• An academic degree and a proven background of over 3 years in B2B business development.
• A proven track record in oversea business-to-business sales & closing deals and strong persuasion skills are required, whilst not forgetting to strategically analyze and most importantly, listen to the clients.
• Long-distance travel in economy class is no problem and you are comfortable being overseas possibly 30% of the time.
• Due to relatively long sales cycles, strong organizing skills are essential.
• You should be able to monitor and discuss your own performance.
• You have the ability to turn ideas into actions.
• You have a good understanding of customer needs, value propositions and the financial aspects of a business case.
• A strong desire to understand what Elemental Water Makers does as a business, including the technical aspects.
• Able to quickly develop knowledge of what our customers want and how they want it.
• You're passionate about global possibilities, changing the world and improving the built environment.
• You understand differences in culture and approach on islands.
• Excellent communication skills, both verbal and written and being able to cold call potential clients with confidence are key.
• You must be fluent in spoken and written English and at least one other foreign language (French, Spanish or Portuguese) and be able to communicate on different levels and with different audiences.
• Positive energy and cultural sensitivity are essential.
What do we offer? 
Purpose & possibility to grow together.
Professional and motivated employees are the cornerstone of our organization. They are essential in helping us achieve our goal to secure fresh water today, without limiting tomorrow. We are a small and passionate team with a practical approach to get stuff done. We offer constant guidance and learning, driven by our values. As key player in the field of desalination powered by renewable energy, we are able to kickstart you into this exciting field. We offer a base salary complemented with an attractive bonus scheme and the possibility to take advantage of the value growth of the company.
Sales internship.
Location: Delft, The Netherlands
What do you do?
Our clients are located on fresh water scarce islands globally and consist of resorts, municipalities, communities, industries and private island owners. We are already active in the Caribbean, Philippines, Canary Islands, Belize, Cape Verde, Indonesia and Mozambique. As these end-users are very dispersed and difficult to reach, sales are currently our main focus. We are looking for someone to reach out to these end-users. This will be mainly through (cold) calling and e-mail. During this process, there is also room to develop and improve marketing material like case studies.
Who are we looking for?
You can expect a vibrant office with lots of guidance. The niche market is complex, but we will help you understand it and will take you through the unique selling points. We expect business development skills, language skills, understanding where the opportunities are and what variables influence the likeliness of a potential lead. This does require a basic understanding of the water & energy market on islands. We encourage independence, initiative and persuasion skills. You must be fluent in spoken and written English and at least one other foreign language (French, Spanish or Portuguese) and be able to communicate on different levels and with different audiences. Energy, cultural and organisational sensitivity is essential.
What do we offer?
Does talking to the Pacific in the morning and the Caribbean in the afternoon about solutions that enable affordable fresh water through unlimited resources provide you with motivation? Do you want to get a taste of what it is like to offer a cleantech solution in the water-energy nexus from a small ambitious office in a global playing field? Then we look forward to hearing from you.
Join our team.
A proud tradition of water engineering.
We understand the importance of local knowledge and enjoy working together with local partners for the planning, preparation and execution of each project.
As fresh water demand and local knowledge are widespread, we are always interested to get in touch with partners or individuals who understand this specific niche market and are able to play an essential role in the realization of projects.
We strive to use state-of-the art proven technology and are interested in new developments within our scope of activities.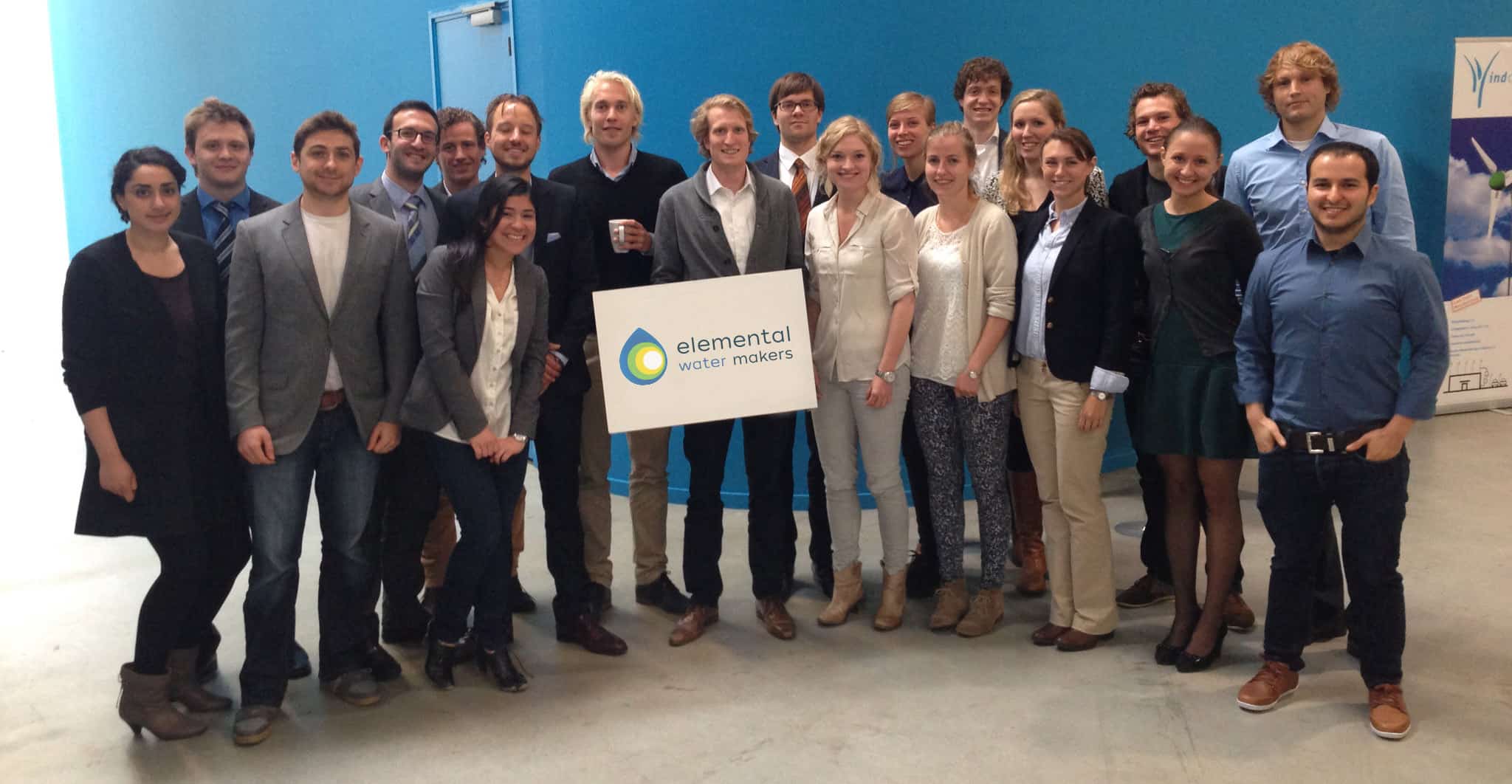 As we realize our people are at the core of our success, we are eager to hear from ambitious individuals who share our values and would like to become part of our journey to solve fresh water scarcity using only the sea, sun, earth and wind.
Dutch expertise. Global impact.