Got a question
?
Find your answer here.
Water is not an exact science, it's almost an art. Add energy to the equation and two completely different fields of expertise are required to merge, without causing a short-circuit. Without proper pre-filtration, the membranes will quickly have to be replaced. Without the correct energy supply, the motors won't be able to turn. As a system integrator with patented technology, this is where we thrive, creating tailored solutions to fit your needs. Sharing knowledge is important. We hope you will find your answers here.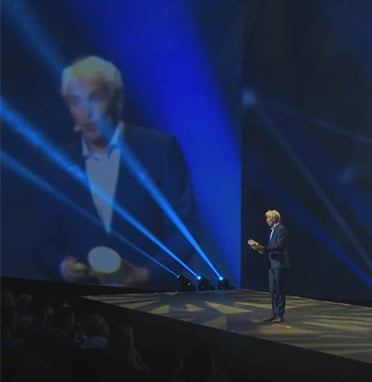 Why would you want to couple renewable energy sources to reverse osmosis?
admin
2018-04-09T08:50:16+00:00
There are several reasons to do so. First of all, even the high energy efficient desalination system we provide require a significant amount of energy, which results in high operating costs when high tariff fossil fuel based energy is used to power the desalination units. By using renewable energy to power these systems you generate cheaper energy which can directly be utilized for the water production resulting in a strong decrease of water costs.
Secondly, it allows an off-grid solution which provides independence of the availability of the local electricity network and potential limiting regulations. Power outages will not influence the fresh water production and therefore increases the reliability of the water supply. The water is produced on site, leading to a more decentralized organization which avoids leakage losses and contamination risk during distribution. Off-grid systems usually enjoy none or fewer limitations regarding the implementation of renewable energy sources. End-users connected to electricity grids of limited size can be forced to limit their renewable energy sources set by the electricity provider. By realizing the fresh water supply off-grid, the used renewable energy sources can overcome such limitations.
And finally, if we are to continue our existence in the comfortable environment we are in today, we need to limit CO2 emissions. If not, we only further increase fresh water scarcity due to climate change. To break this cycle we want to ensure water today, without limiting tomorrow, by using renewable energy sources for our fresh water production.