How to avoid running out of water.
Within a matter of weeks, small-scale reverse osmosis units can be deployed to fight water scarcity. Water is often taken for granted until it's lacking. Through compact, plug and play solutions, Elemental Water Makers enables you to fight water scarcity.
We visited South Africa recently, where the lack of water is urgent. Decrease of rainfall has left Cape Town in distress, with 'Day Zero' rapidly approaching. We have desalination systems readily available to organise a response. Meanwhile, on Lanzarote, plentiful fresh water is enjoyed by the eco-resort of Lanzarote Retreats. They have written an interesting piece about the impact of this efficient solar and wind-powered water maker on their business. At the end of the day, this is what it is all about.
We do Reverse Osmosis. Without the downsides.
A client in Mozambique shares his experience on the new desal unit: "Previously, we were sailing a dhow to the mainland with a 5000-litre water tank. This was hugely time-consuming and a concern for safety in bad weather. Water was a constant issue.Not anymore it isn't. We are delighted with the desalination solution, it has rocked our world completely." Kevin Record, Owner Mogundula Island.
Work with us and benefit.
Through remote monitoring and control, worrying about your water supply is of the past. You can check in on your water supply, anywhere, anytime.
Water for all.
Just before Christmas, we had the pleasure to receive the Minister of Economy and Employment of Cape Verde, José Gonçalves, who is in charge of the tourism sector. We had a fruitful discussion with regards to the implementation of desalination powered by solar energy for the islands. With the high tariffs of energy and water, plus the growing tourism industry, long-term solutions are required.
Past three months, Belize has been the landscape of the research of three University of Technology Delft students. They have been raising awareness on how to produce safer and cheaper water using desalination by solar energy. The San Pedro Sun newspaper has written a compelling news story about their work.
We are proud to share that our managing director is spearheading the list op the top 50 talents of The Netherlands, chosen by the Dutch Financial Times. It's an inspiring list of people who are well on their way to make a difference.
Last but not least, we have spent some time in South Africa's Cape Town to discuss the urgent requirements for solutions. We were part of the Dutch Trade Mission and believe it's possible to solve the water scarcity using the abundant natural resources. To do so, quick action is needed.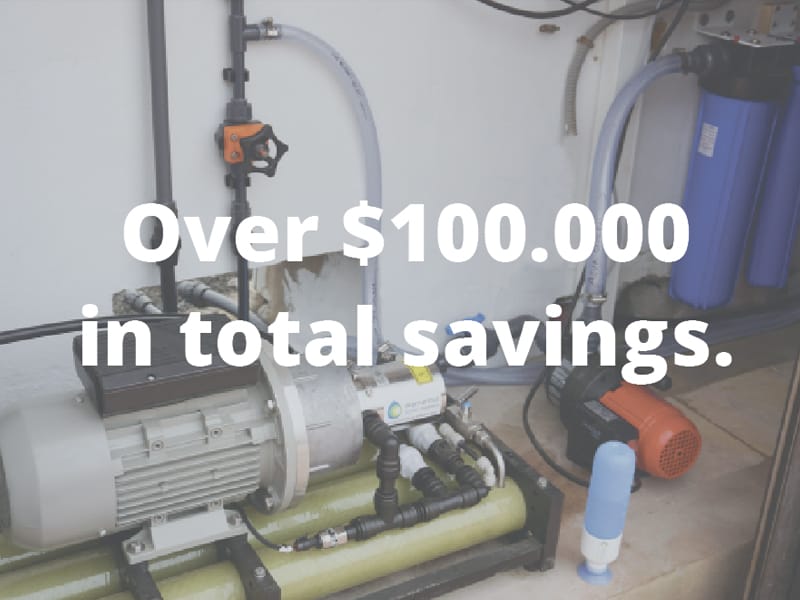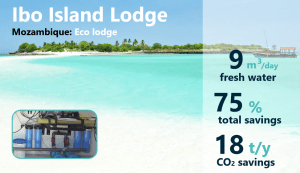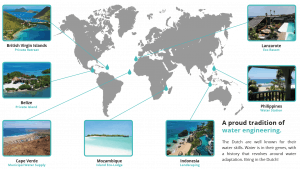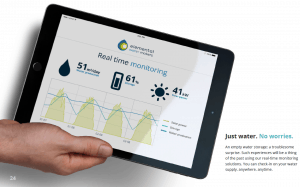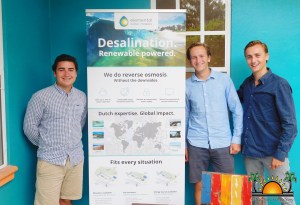 Work with us.
Benefit from unlimited resources.