With one of the highest water & energy tariffs of the world, solar desalination is a no-brainer
.
The Virgin Islands consists of numerous beautiful islands surrounded by seawater. A lack of rainfall results in vegetables that aren't growing and cisterns that are running dry. Droughts are re-occurring yearly.
Desalinated water provided for the community is anything but cheap. With the high electricity and water tariffs on the Virgin Islands, the payback of a desalination solution for private property, community or a resort is short, and the savings are substantial.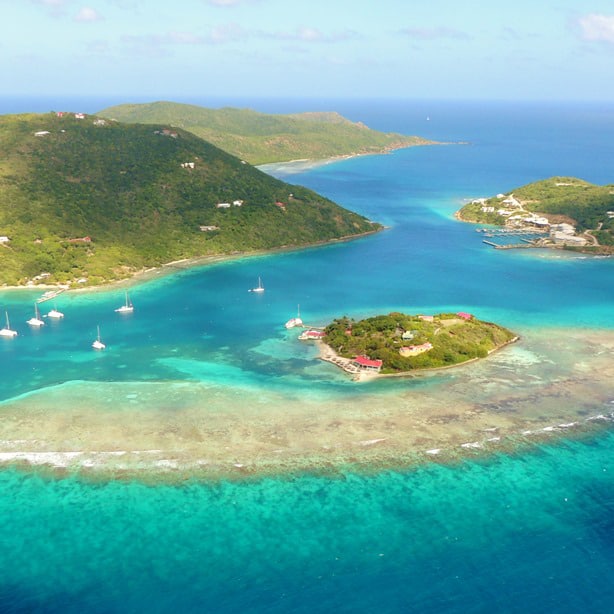 British Virgin Islands.
Private retreat enjoying solar desalination using gravity.
"My family and I selected Elemental Water Makers to provide fresh water for our home in the British Virgin Islands because they presented us with a cost-effective solution to creating a continuous supply of very high-quality water, without monthly electrical bills and without using fossil fuels. Their technical people listened carefully to our needs, were a pleasure to work with, and in the end, designed a custom solution that works as promised.

After struggling for years with high electric costs, power outages and the unreliable water quality and volumes produced by our home's traditional reverse osmosis system, we now enjoy more than 3,300 gallons of fresh water every day, using nothing more than sunshine and the natural elevation of our property. And in the process, my children and I are helping to reduce the Virgin Islands' carbon footprint and preserve its precious environment for future generations.

We would recommend Elemental Water Makers without hesitation."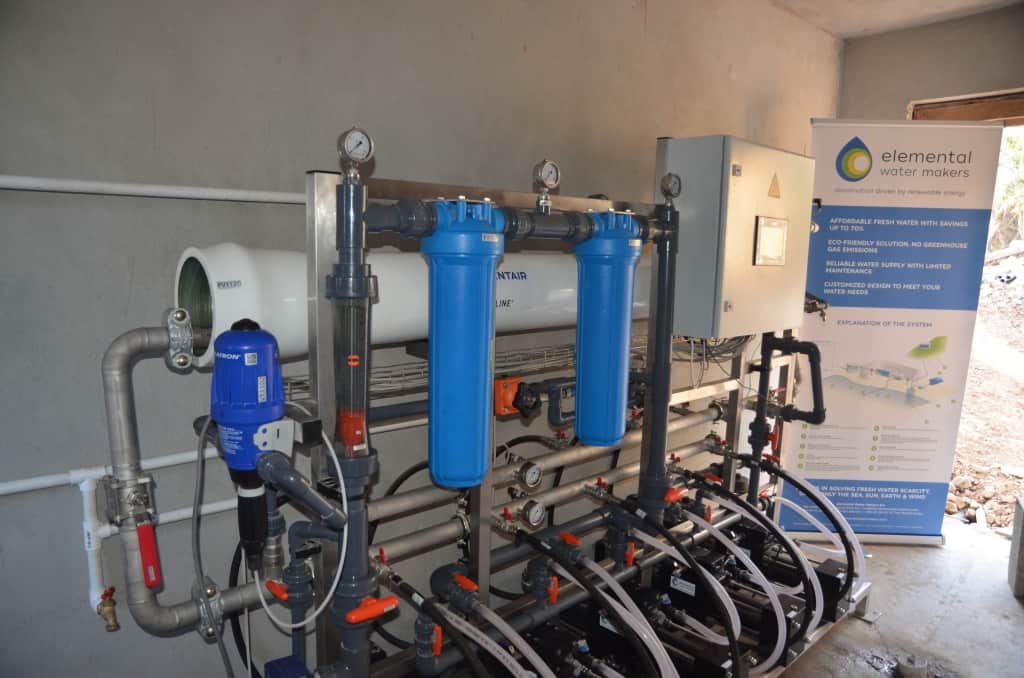 Desalination unit.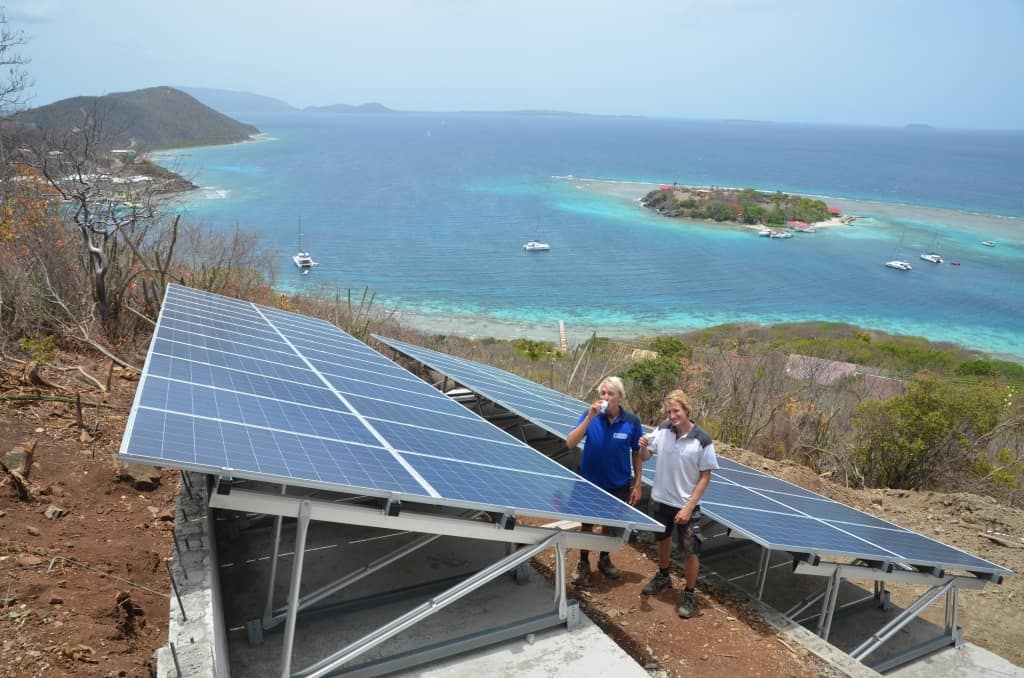 Solar panels.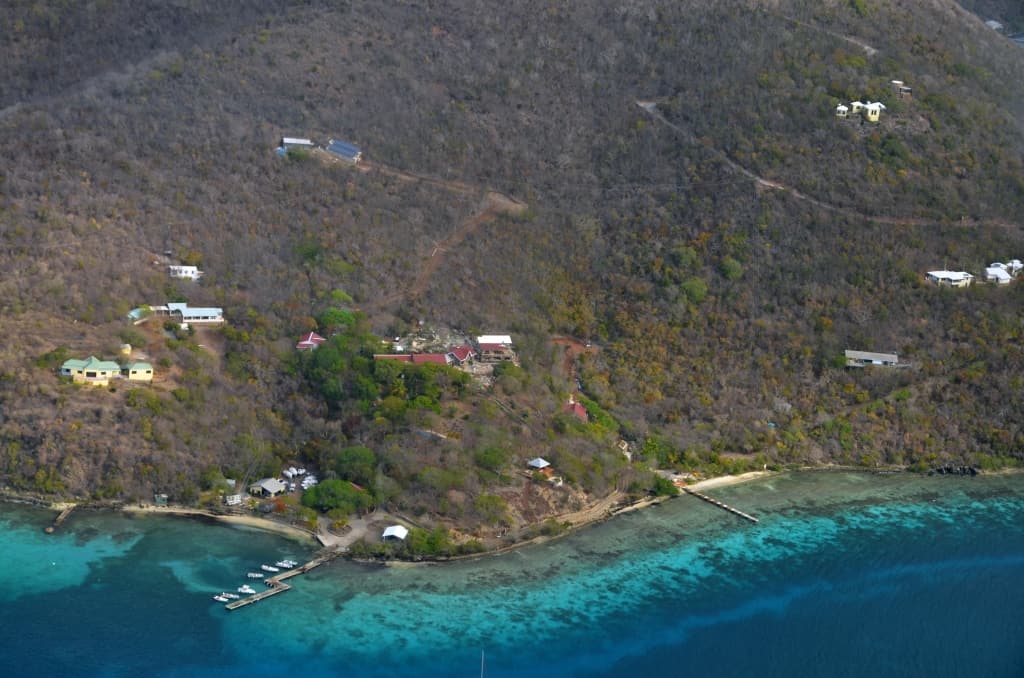 Aerial of project.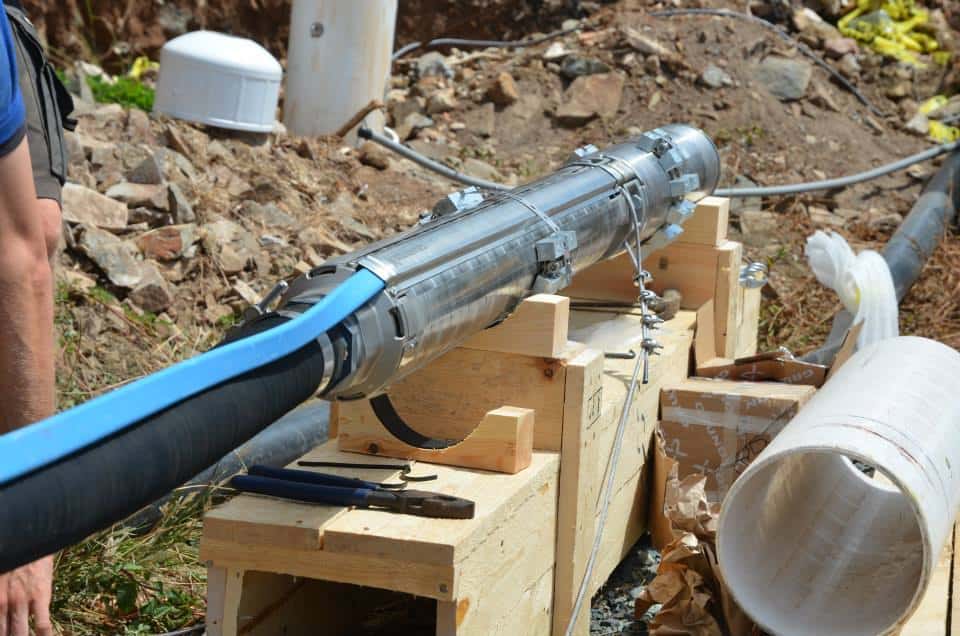 The only (intake) pump.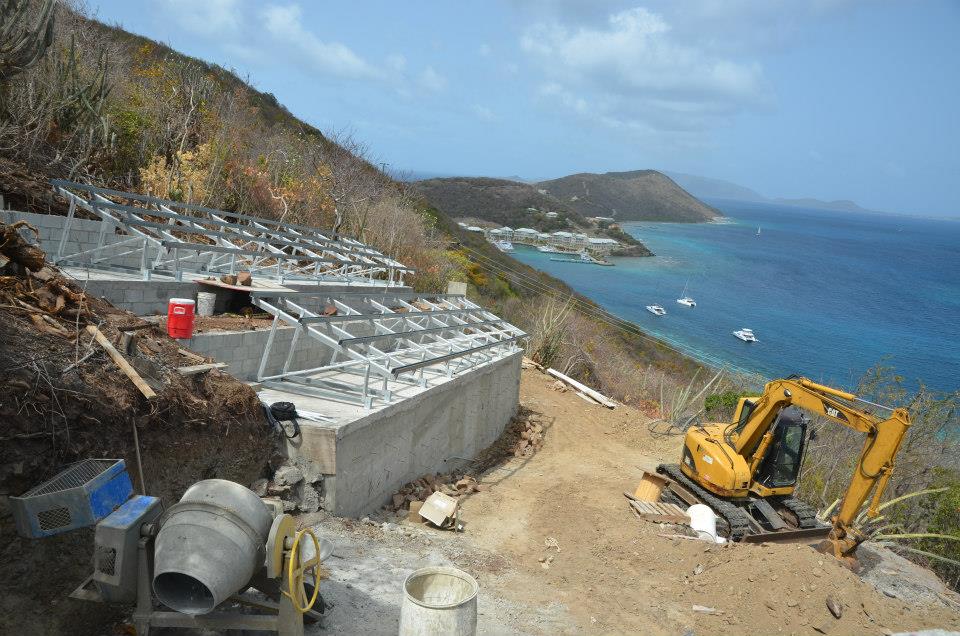 Solar frame rated for hurricane windspeeds.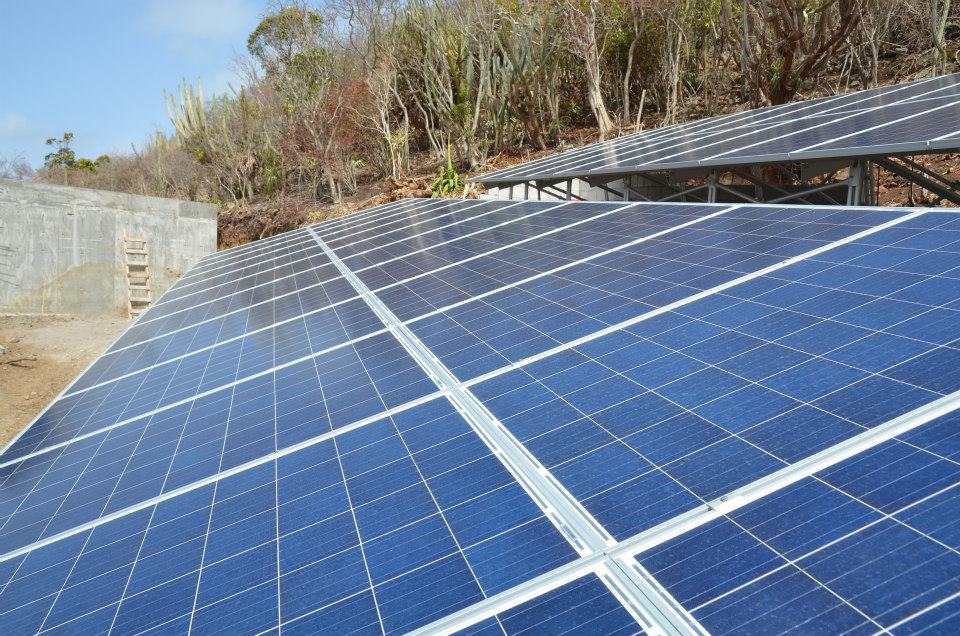 Solar panel close-up.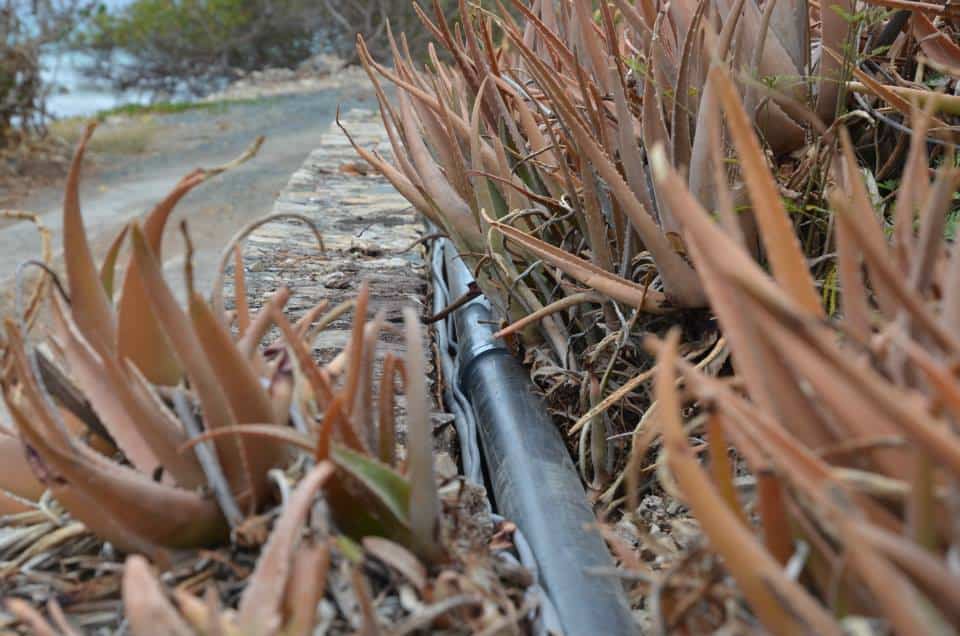 The piping.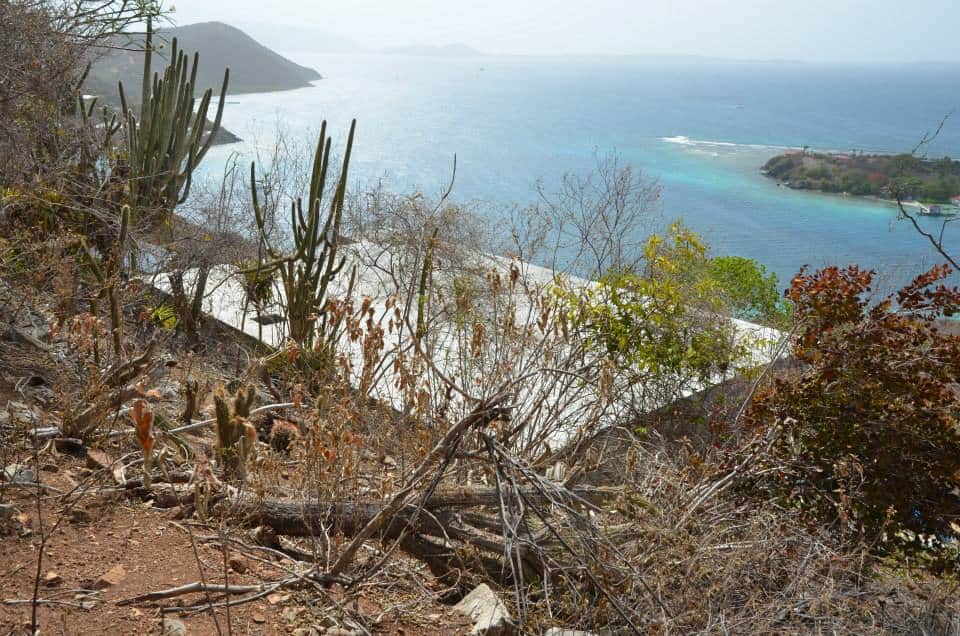 Elevated water buffer.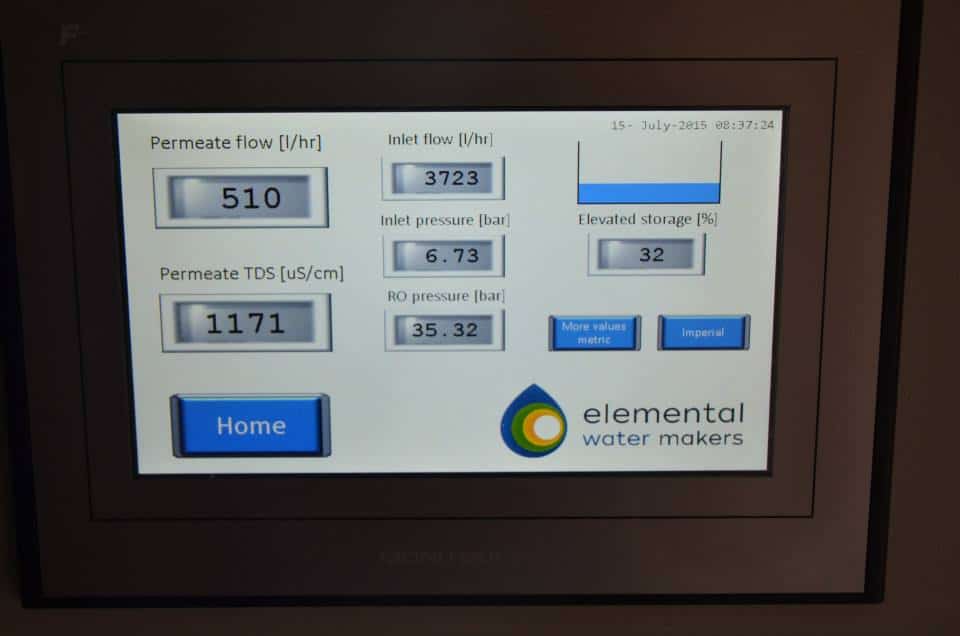 Remote monitoring.
Reliable savings.
Save up to 75% on water expenses.