Taking energy out of the equation.
Past two months have been about spreading the word that it's possible to enjoy an affordable and reliable water supply through desalination, without having to worry about the cost of electricity. First we have been to the Virgin Islands, where the electricity tariff during the current drop in the oil price still reaches over 30c$ per kWh, no stranger to the region. With last year's severe drought, there is much awareness on the necessity for desalination. We have engaged in conversation with the government and have shown numerous of interested end-users around at our installation on the British Virgin Islands. This installation has been exceeding our expectations with regards to water volume and quality for almost a year now. The client has cut his electricity bills associated with his previous reverse osmosis system completely and is able to enjoy a guilt-free water supply by the use of unlimited resources, resulting in savings over 60%.
In Panama we connected with the island owners community to discuss the challenges to built, own and operate an island. Access to affordable and reliable water has proven to play an essential role to enjoy and maintain an island. The water costs and availability are less monitored as for example energy and things usually first have to go south before awareness is created. Private Island Magazine, world's largest collection of islands for sale and for rent, features Elemental Water Makers in their Spring/Summer 2016 edition as reliable and affordable solution for islands.  'Fresh water has never been so easily obtainable or this free of guilt.'
At the same time, we were invited to speak at Water Tech Fest in Leeuwarden. This gave us the opportunity to globally spread the word, connect with other water companies and meet with investors focusing on Water Tech. We were featured in The Elevator Pitch, a virtual reality experience showcasing the Dutch Startup scene during Start-Up Fest Europe. We have also been interviewed together with Kim Putters, Director of The Netherlands Institute for Social Research, about innovation & education.
The Caribbean Association for Desalination, CaribDA, hosted their bi-annual conference in Trinidad about Developing and Affording New Water Sources. We were given the opportunity to present our solution to 200 water professionals from the entire Caribbean. The 30 minute presentation and discussion were well received and managed to create sparks about the way energy, the largest operational cost of desalination, is now dealt with. Municipalities are currently burdened with the high electricity bills of the desalination plants, which a third party builds, owns & operates in return for a water purchase agreement. It has become possible to take the energy costs out of this equation and thereby de-risk the realistic possibility that the energy costs will rise over the next 20 years. Besides avoiding the possibility that the water purchase price will double by increasing energy prices, using unlimited resources have long-term benefits by avoiding emissions and not limiting tomorrow. We believe the time to act is yesterday and are happy that the permits for our project for the municipality of Cape Verde are moving forward.
On our way back to The Netherlands, we visited Curacao to perform a site visit of a project we are developing together with locally partnered business developers, contractors and financiers. With renewed energy about the importance of the work yet to be done to ensure fresh water today, without limiting tomorrow, we are once again back in our office to work on the preparation of several project opportunities.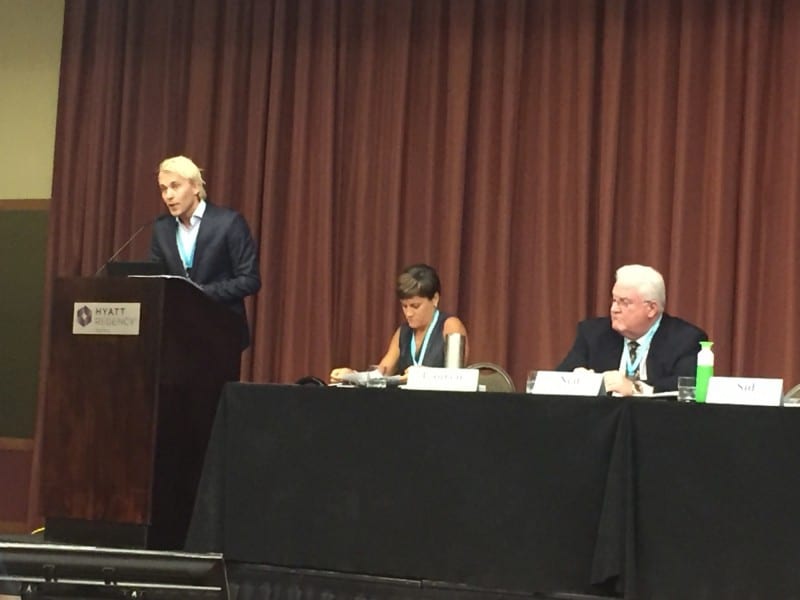 Work with us.
Benefit from unlimited resources.