Time has been flying and so are we.
The next month we will show potential customers our installation on the British Virgin Islands and perform site visitations for new projects in the region facing an expensive or unreliable fresh water supply. We have the honor to present our solution in Trinidad at the CaribDA biannual conference and will also be looking at some islands in Panama before making our way back through Curacao.
On the other side of the world, the Oman Daily Observer has written an article on World Water Day about our intention to solve fresh water scarcity, using only the sea, sun, earth & wind. 'Fresh water scarcity, the spectre of climate change, and the need for long-term solutions, are all as inescapable as the influence of global oil prices on the Omani economy. The reality is that if we can halve the cost of producing drinking water through desalination, with the added benefit of reduced carbon emissions, sustainable and fiscally responsible options do certainly become a reality'. The entire article can be enjoyed here.
Then on the last day of March there was the TEDxBinnenhof event, where ideas worth spreading from all over Europe were presented. This was an inspirational event which shows the importance of positive change. The Water Sector Market of UNESCO-IHE was another event with the same in mind. Connections with water students from all over the globe were established, to make sure our solution becomes reality at distant regions where the need is most urgent. Reaching out to Small Island Developing States (SIDS), like Cape Verde where the our project for the municipality is taking form, is key to enable a reliable and independent supply of fresh water through unlimited resources.
At the same time, there are thousands of private islands worldwide without an electricity or water connection that can benefit from our solution. Through the platform and magazine of Private Islands Online, we hope to reach these scattered islands in need to ensure fresh water today, without limiting tomorrow.
On the 13th of April we have had the honor to celebrate our 4th year of conducting business and took a moment to reflect on the milestones achieved, which has brought us refreshed motivation to work on the opportunities ahead.
Lastly, we have been selected as Sustainable Young 100 in the list of the most inspiring sustainable initiatives, organised by Sustainable Motion. This has been the third year in a row that Elemental Water Makers has been selected for our efforts, which makes us very proud. Please enjoy the entire list here.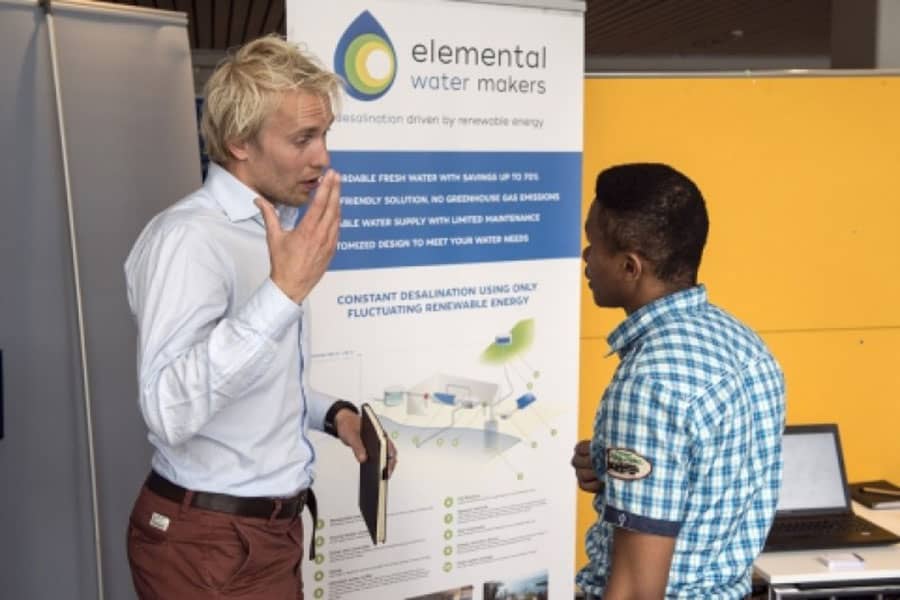 Work with us.
Benefit from unlimited resources.