Video tour of bvi project and so much more.
The video which shows you exactly how the installation on the BVI looks like and can now be enjoyed on our Projects page. Make sure to check it out so you're up to date on the easily scalable solution that uses unlimited resources of the sea & sun to provide water at lower costs and avoids the use of any fossil fuels in the process.
Past month hasn't only been about this video though. It's been on getting the word out that it is possible to enable affordable fresh water, using only the sea, sun, earth & wind. Reinoud has given a presentation at the World Expo in Milan during the Dutch Dialogue on September 17th. We'd like to thank the Province of South-Holland and VP Delta for this opportunity. Sid has joined the Springtij Forum on the island of Terschelling during the weekend of 24-26 of September for a pitch and to connect with the policy makers and talk about our company's challenges. This has proven once again to be an inspirational journey. Our innovation was also on show at the WEFTEC in Chicago during 28-30 of September, for which we would like to express our gratitude to the Water Alliance.
The next step was to join the Caribbean Hotel and Tourism Association and exhibit at their CHIEF Forum in Puerto Rico during the weekend of 2-4 October. This was a great opportunity to connect with many hotels around the Caribbean and understand their challenges. Also it has given us the possibility to meet with potential partners and new project developers. We have made our way through the US Virgin Islands afterwards to built on existing relations and establish connections for future projects. The reception was positive. We ended this trip by spending a couple of days on the British Virgin Islands to perform site visitations for future projects and give interested relations a tour of our BVI installation. It has been making water smoothly with over a million liters of produced water and over 6.75 tons of avoided carbon-dioxide emissions. We were quite pleased to see this has resulted in a lush and green environment on-site and hear the positive feedback of the operator of the installation.
When looking forward it will be good to know that we will be exhibiting at the Aquatech Amsterdam during the 3-6 November in the RAI in Amsterdam, where the entire global water sector will be present. We will have the opportunity to elaborate on our value proposition during a pitch at the Venture Forum on November 5th for which we have been selected. Feel welcome to join us at the Water Alliance platform on the Holland Business Pavilion during these interesting events.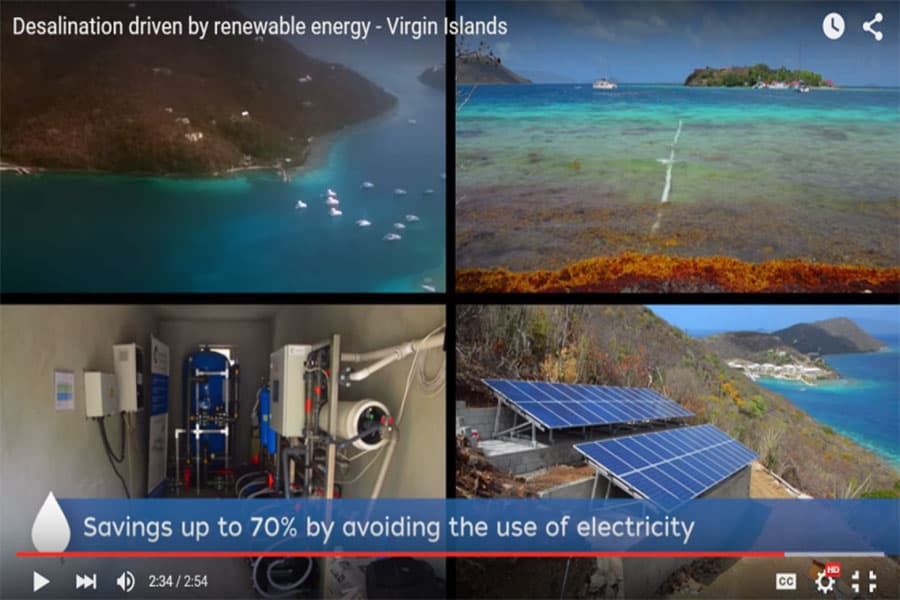 Work with us.
Benefit from unlimited resources.