Winner MBR Global Water Award.
We are humbled to have received the 1st prize of the prestigious Mohammed bin Rashid Al Maktoum Global Water Award from the Deputy Ruler of Dubai. Out of almost 140 applicants, all active in the field of desalination and renewable energy, we were chosen as Winner of the Innovative Projects during the ceremony in Dubai, UAE on the 27th of April. The Small Projects category was eligible for commercial projects with an investment up to 10 million USD, not so small after all. The Award was launched to encourage the global development of innovative and sustainable solutions for water scarcity, using solar power. We're pleased that our project in the Virgin Islands was recognised by the entire desalination sector as a scalable and mature innovation to solve fresh water scarcity.
Also according to 
an article of the Daily Planet
, Elemental Water Makers is breaking ground in decarbonising desalination. With 150 countries including Australia, China the US, Spain, UAE and Israel depend on desalination for domestic use, food production and economic activity, we are happy that this topic got the attention it deserves.
With 2/3 of the world facing fresh water scarcity today, we were glad to get the opportunity to present our story on the water supply from unlimited resources on 
Get Into The Future
 by 
Singularity University NL
 and DFT in the Amsterdam Theather for 500 participants. It's possible to move from water scarcity to abundance. With only 1% of our water use as household usage, it starts by becoming aware of the water footprint of the choices we make regarding food and products and to implement proven solutions that have a positive long-term impact. We are proud to share that we are in the process of setting up a Foundation with the goal to improve access to drinking water for the people who need it most.
We are happy to announce our partnership with 
Private Islands Online
, the global marketplace for private island sales and rentals. These island experts recognise the high-quality service, mentioned in their latest Private Island Magazine 'fresh water has never been so easily obtainable or this free of guilt'. We prevent expensive and loud diesel generators to be used for desalination. It's time to enjoy the comfort of an affordable, reliable & independent water supply from unlimited clean resources.
Our Technical Director, Reinoud Feenstra, has been recognized for his efforts towards a sustainable future by being selected as 
Sustainable Young 100
. It's the 4th consecutive time that Elemental Water Makers is represented in this list of ambitious shapers of the future. We continue to pave the way to move from water scarcity to abundance, using unlimited resources.
Last but not least we have strengthened our team with Violeta Platon, who will aid us in business development and sales. It has been a pleasure to welcome her and we are certain that she will accelerate the uptake of solutions that solve fresh water scarcity, using only the sea, sun, earth & wind.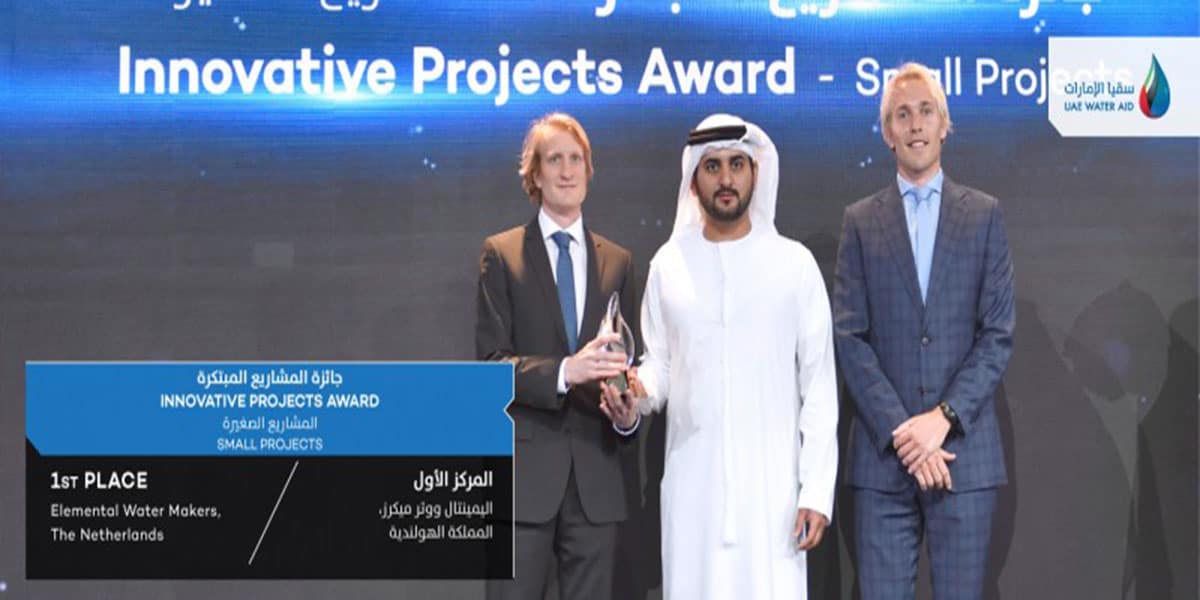 Work with us.
Benefit from unlimited resources.