Wishing you a fresh & fruitful 2017.
What is the number one necessity for fruitfulness? It's Water! In 2017, Elemental Water Makers keeps paving the way to bring fresh, potable, water to the world. Thank you for your support, we look forward to cooperate with you this year.
The Christmas holiday period is traditionally a perfect moment to look back on the past year while enjoying the company of family and friends. Looking back, there have been three amazing opportunities to present our message to the world. The results are presented in detail underneath.
Our core business, serving new clients, is expanding with island projects in Mozambique, Belize, Lanzarote, Thailand and Cape Verde. And most importantly… We have expanded our portfolio with two proven solutions that can reduce your water bills up to 70%:
WORKS EVERYWHERE: Water Maker driven by solar energy using battery storage. Independent guilt free water supply.
ALREADY GREEN: Water Maker that runs on your existing energy supply. When green or affordable energy is already available.
And of course, we keep offering the option to LET NATURE DO THE WORK, our topnotch Water Maker that allows 24/7 independent water production by solar energy and gravity from a hill. The perfect solution when 290 feet or 90 meters elevation is available.In short, these 3 options enable us to offer you a tailor made solution for any of your needs, with water prices as low as 5.7 $ PER 1,000 GALLONS OR 1.5 $/M³.
SPREADING THE WORD
Last three months, three great opportunities came along to present our solutions for water scarcity. First, Sid Vollebregt was given the stage at 
TEDx Amsterdam,
 spreading the mission to ensure fresh water today, without limiting tomorrow.Next, "Generation Discover" asked us to present for their notable audience, including Dutch Prince Constantijn. This video is 
the impressive result
 which was broadcasted on the Dutch Business News Chanel.And finally, we were selected for the Dutch sustainability initiative "Globally Great" which resulted in this 
interesting video
.
At the same time, the Water Network has written an inspiring 
article
 on Elemental Water Makers. Also assistant professor and water blogger David Zetland has given us some space on his blog 
Aguanomics
. Both have resulted in new connections and increased awareness on the possibilities of desalination driven by renewable energy.
BRINGING WATER TO OUR CLIENTS
Happily, we have provided water solutions in both Mozambique & Belize, we have carried out a site survey for an upcoming project in Lanzarote and we performed a promising feasibility study for the island of Koh Tao, Thailand. At the same time, our Cape Verde project obtained all permits and is now progressing into the final contract. In addition, we are investigating integration of similar agreements for other municipalities in Cape Verde and expand this concept of Design, Built, Finance, Operate & Transfer to other Small Island Developing States.In the meanwhile, our system on the British Virgin Islands continues 
smooth operation
 resulting in 1,823,000 US gallons (6,900,000 liters) of fresh water and 38 tons of avoided CO2 emissions.
THE TEAM
Last but not least, our team got strengthened with João Varela and Rik Lurinks. These gentlemen are ready to serve you and explain you why Elemental Water Makers is your best partner for a reliable, affordable and sustainable fresh water supply.As always, we are looking forward to work with you in 2017.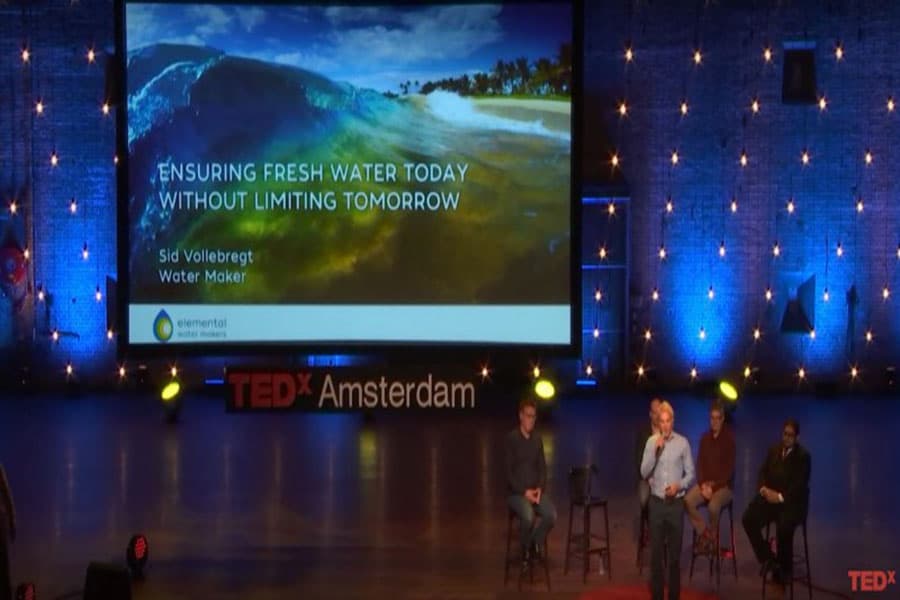 Work with us.
Benefit from unlimited resources.